SOUND CHECK: Rebelution (US)
Throughout all of their well-earned success, they claim their goals are to move
people, both physically and mentally, and to remain a band of four friends creating music that
they love and that inspires them just as much at it inspires their supporters
The Roots
Rebelution formed in 2004 in Isla Vista, California. The band has created a sound that is rightfully referred to as "California Reggae." Rebelution is made up of Eric Rachmany, vocalist and guitarist, Rory Carey, keyboardist, Wesley Finley, drummer, and Marley D. Williams, bassist. The band members attended the University of California in Santa Barbara, where they met and united around their similar love of reggae.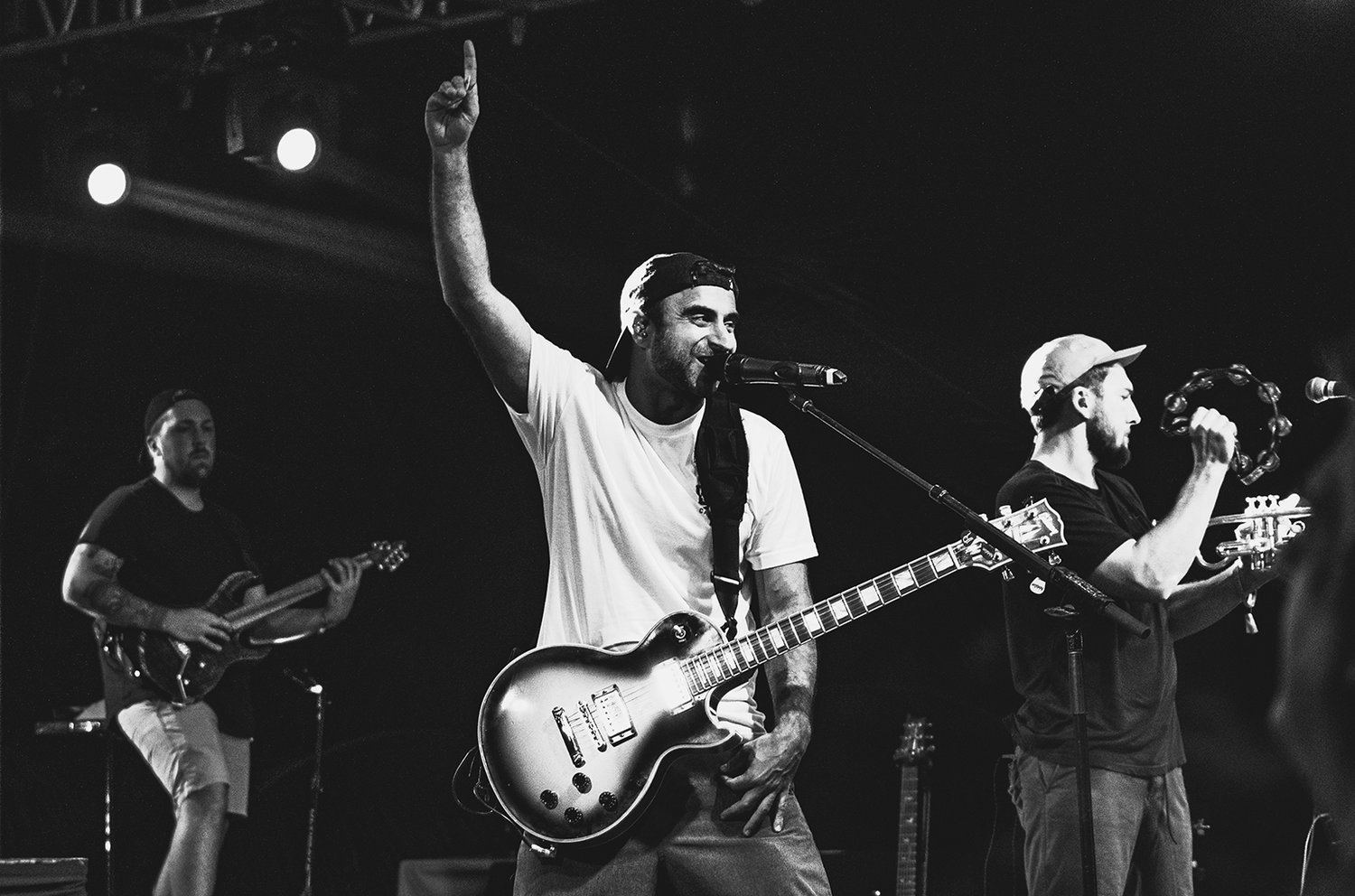 Rebelution, their first EP, was released in 2006 and reached top of the charts in Hawaii. With the support they received from their fans there, the band was able to put a tour together in Hawaii. This gave them more visibility and propelled them from playing underground shows throughout California to now being a nationally known reggae band. 'Courage to Grow' was released in 2007. With feel-good, soothing, and soulful tracks like "Ordinary Girl" and "Feeling Alright," the album earned Best Reggae Album on iTunes. In 2009, Rebelution released 'Bright Side of Life'. This marked a major milestone for the band because contrary to their other albums, this was released on their own record label, 87 Music Label. Peace of Mind was released in 2012 and included features by John Pepper, Jacob Hemphill, Zumbi, and Lutan Fyah. From start to finish, the album showed off a much more "adult" sound. The album also includes acoustic and dub versions of their songs.
In 2014, not only did the band celebrate ten years together, but they also released their full-length studio album, 'Count Me In'. This album allowed Rebelution fans to see how much they had grown as a band. The album featured the likes of Collie Buddz and Don Carlos, and their original goal of creating a fine blend of sounds for roots reggae lovers remained the same.
'Falling Into Place' was released in 2016 and demonstrates exactly what the album title states after being together over a decade of making music. The album features 'Inhale Exhale' with Protoje. This song reps the beliefs Protoje stands for as a "reggae revivalist," and gives Rebelution a platform for a blend of new and old reggae. Throughout all of their well-earned success, they claim their goals are to move people, both physically and mentally, and to remain a band of four friends creating music that they love and that inspires them just as much at it inspires their supporters. That June through August, the band went on a nationwide tour and was joined by their friends The Green + J Boog, Stick Figure, Through The Roots and DJ Mackle on most dates.
In 2018, the band released their 6th studio album 'Free Rein' with the help of legendary producer Don Corleon and Winta James. You can hear the Jamaican 'riddim' in the sound but this album also includes a mix of R&B, rock, jazz and folk. As the name suggests, band leader Eric Rachmany explains that this album is all about feeling comfortable in your own skin and that will embolden and make anyone who believes that stronger as a person.


The Musical Influence
Evident in their sound, Rebelution is really impacted by roots reggae. They have mentioned Don Carlos of Black Uhuru as influential, as well as singer-songwriters like Dave Matthews and Paul Simon.
The Sound
Rebelution has been able to successfully create songs with a "California Reggae" feel. The band recently released a series of videos performing live at Red Rocks. In their live performance of "Sky is the Limit," there is a clear love of music that is shown both by the band and the audience. The clear connection between the band and their fans is intoxicating to watch. The song shows a clear and positive message of not giving up on reaching your goals:
"There's nothing like a clear peace of mind
To overcome the hardships in life
To sort out the wrong from the right
Someone's in line, but they can't get me down
I got my own self by my side
And mentally we gotta be free
I see the wickedness coming full speed
But, I hold together like the ball needs the seam"

'City Life' off the Free Rein album is a 'eazy-breezy' hit that is typical of the California Reggae vibe. Deep bass lines with lyrics light on the lips but heavy on the meaning.
The Road
Link Up Rebelution