SOUND CHECK: Tribal Seeds (UNITED STATES)
Soundwaves dropped in 2011 with the intention of pushing their fanbase to action; to call especially the youth to raise their voices to bring about change; to elevate themselves and the world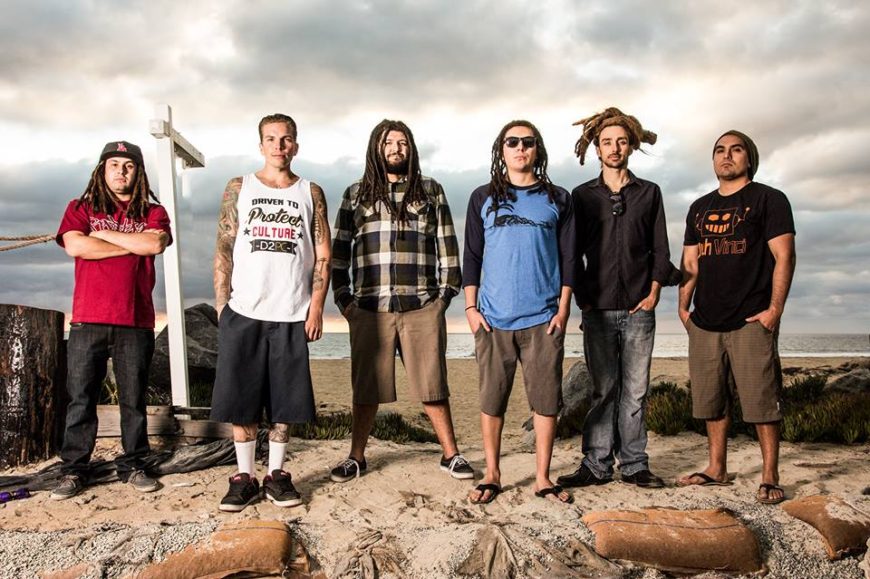 The Roots
Tribal Seeds originated with brothers Steven Rene Jacobo, who leads vocals and plays guitar, and Tony-Ray Jacobo, who plays keyboards, sings, and produces their music. Since their conception, Tribal Seeds has made waves as a reggae group from San Diego, California. Having gone through other members in the past, Tribal Seeds is currently made up of the Jacobo brothers and Victor Navarro on bass, Carlos Verdugo on drums, E.N Young contributing vocals and keyboards, and Ryan Gonzo singing and playing guitar. From their initial exposure to the reggae scene, Tribal Seeds is known for their spiritually driven reggae and rock sound.
Their debut album Tribal Seeds in 2008, showcased a very raw sound. But breaking on the scene and beginning to establish a name for themselves, allowed them the visibility they needed among US reggae followers. So their follow up album, The Harvest, in 2009, benefited from an already established following leading to the album debuting at number 5 on the Billboard Reggae Charts. While their first two albums allowed them to tour and enjoy life in its purity, their third album was much more of a revelation. Soundwaves dropped in 2011 with the intention of pushing their fanbase to action; to call especially the youth to raise their voices to bring about change; to elevate themselves and the world. This album debuted at number 2 on the Billboard Reggae Charts. 2014 came with the release of their fourth album Representing, debuting at number 1 on the Billboard Reggae Charts, iTunes, and Amazon charts for the now seasoned veterans of the reggae world.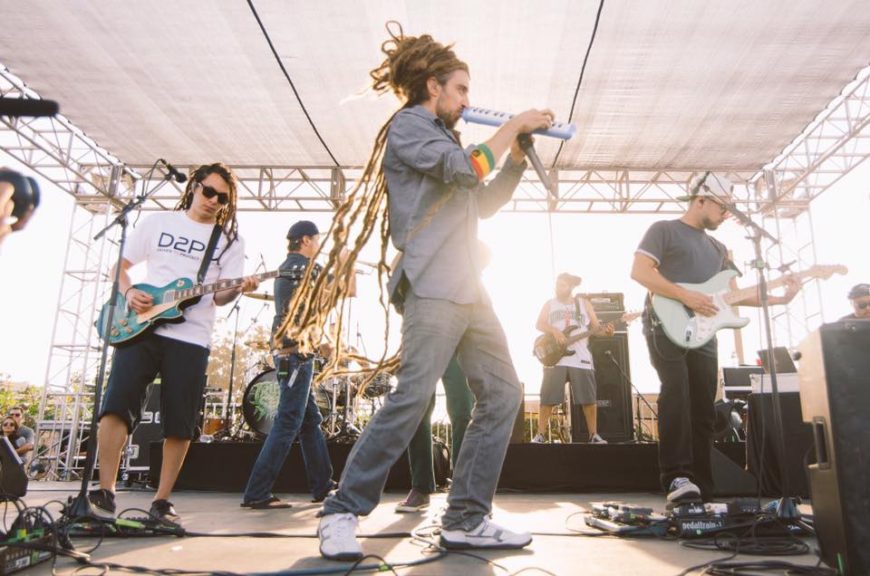 They have been able to create a unique sound and nurtured it over the years. A blend of roots, rock, and reggae; their sound has become easily recognizable as their own. Tribal Seeds released the 2016 single "Surrender," the song stays true to the bands sweet blend of roots, reggae, and rock.
The Musical Influence
Midnite-the roots reggae band from St. Croix whose music broke onto the scene in the 1980s. Their roots sound is much like the traditional roots bands of Jamaica in the 1970s. Tribal Seeds takes these influences to make their music traditional and old school, while still adding their own twist to it. They also name British roots reggae band Steel Pulse, as making a big impression on them from early on. Bob Marley of course, not only influenced their sound, but their writing and their music as a whole.
The Sound
"Surrender," is classic Tribal Seeds. Though their sound and production has evolved, the vibe is still the same. The music, paired with Steven Jacobo's smooth vocals, and romantic lyrics makes for a sure fire hit.
"She's sweet from the get-go
Girl give me your love
I need your loving like the stars up above
but when she moves slow
Surrender your loving"
"Rude girl, rude girl
Come steal my loving, come steal my loving
Rude girl, rude girl
Come rob away my loving, come rob my loving"
"Rude Girl," released in 2017 is vintage Tribal Seeds once again, but on this occasion the chorus title is a spin off of the heavily crooned line "ooh girl ooh girl" in Bob Marley's legendary song, Waiting In Vain.
The Road
Link Up Tribal Seeds