SOUND CHECK: Jovi Rockwell (JAMAICA)
Jovi Rockwell …. piano, bass, and guitar player, songwriter, producer and artist.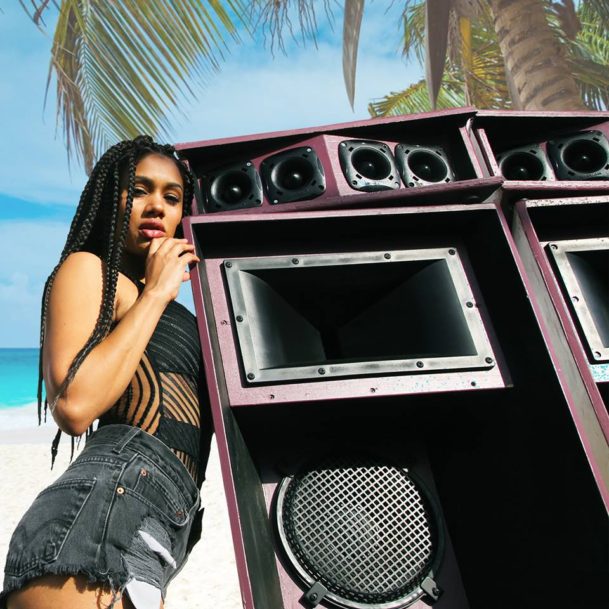 The Roots
Joelle Clarke, the singer, songwriter,and goddess,as she likes to say, hails from Kingston, Jamaica. The daughter of a cabaret artist, so it's no surprise she always felt a connection to music and her culture. Her father introduced her to all kinds of music, from the likes of Frank Sinatra to Dancehall and Soca. Even though she worked as an artist for a while, her first release was not until 2009.
"Psychotherapy," came with several heavy-hitting collaborations. With Major Lazer, Mr. Vegas, Akon, all featured, and Diplo as a semi-producer this album was a sure fire hit within the reggae and dancehall community. Even with her success, Jovi felt that as a musician there was more she could offer. She was more than a beautiful woman that writes and sings. This belief motivated her to learn to play several instruments.
After undergoing training, Jovi Rockwell was able to master playing the piano, bass, and guitar. This gave her more props in the eyes of many as she was now able to create her own music completely; write, sing, produce, repeat.
Success was mounting, which all led up to "La La La". Having already worked with Diplo, she featured on this powerful track starring Snoop Lion and produced by Major Lazer. Since then, she has released several singles and featured on many artists' hits.
Her most recent release, "Mash Me Up," features the emerging Jesse Royal. In her decades as an artist, she has evolved as a singer, musician, and an all-around artist.
The Musical Influence
Her father introduced her to pop, reggae, soca, dancehall, and all kinds of genres. Jovi Rockwell insists she isn't a prisoner to any single type of music. She takes from her prominent dancehall and reggae influences and adds her own spin to the sound she wants to create.
The Sound
"Mash Me Up," feat. Jesse Royal, shows Jovi Rockwell's progression as an artist. There is a clear mashup (no pun intended) of roots, reggae, and dancehall. The sound flows effortlessly, allowing Jovi to really showcase her vocals and her talent as a musician.
As a featured artist on Major Lazer's "Too Original" Jovi Rockwell shows progression as an artist. The sound flows effortlessly, allowing Jovi to really showcase her vocals and her talent as a musician.
Though her sound has evolved, her music still has the same freedom it did back in 2010 when she released the video for "Dilly Dally." A playful party anthem, Jovi pairs it with a very surreal music video that just oozes fun.
Check out more Jovi Rockwell's music on Spotify including her remix for "Aight" featuring Ding Dong.
The Music
Show the love!!
The Road
Link Up Jovi Rockwell